The 2017 BMW i3 won't have a driving range that rivals the Model 3 or the Bolt, but it is getting a battery upgrade that will boost its range 50% so that it can travel up to 114 miles on a single charge.
Tesla and Chevy recently unveiled brand new 200-mile electric cars, and other automakers are updating existing models to compete.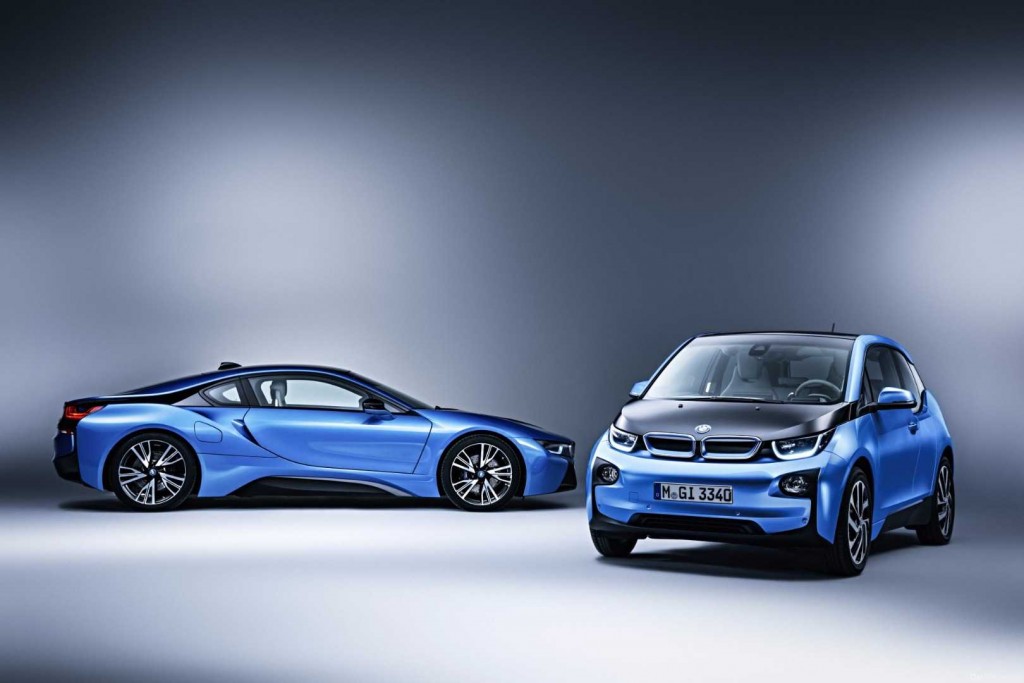 The 2017 i3 will feature a 33 kilowatt-hour battery made from high density lithium-ion cells. BMW worked hard to ensure that the battery dimensions remain unchanged while still offering a significant range increase. With a 114-mile driving range, the BMW i3 now can travel further on a single charge than competitors, like the Nissan Leaf and the VW e-Golf. If you need to drive even further, the range extended i3 will feature the 33 kWh battery and a 2.4 gallon gas tank – which is 1.9 gallons more than the current model.
Charging times for the i3 with the 33 kWh battery will take a little longer than the standard i3. The BMW i3 with the 33 kWh battery can be recharged in 4.5 hours using a Level 2 charger, compared to 3.5 hours for the standard i3. A DC Fast Charger will recharge the 33 kWh battery up to 80 percent in just 40 minutes.
Other upgrades to the 2017 i3, include a new Dark Oak Wood trim, a moonroof option, and the new Protonic Blue exterior color.
All images @ BMW