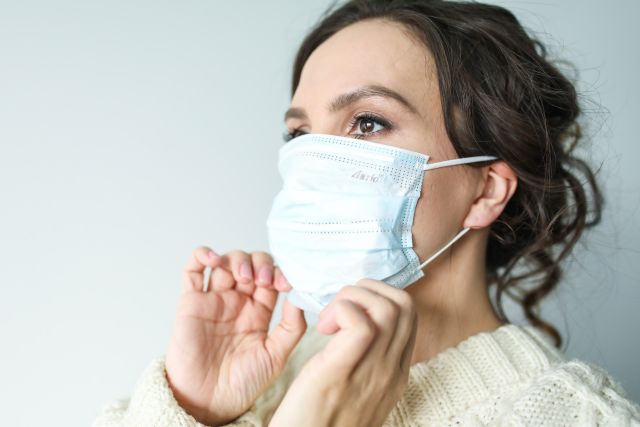 This days we all heard lots of different opinions and recommendations about wearing face mask especially in times when there are worldwide shortage.
Governments, doctors and scientist from around the world this period, as we all know give us lots of contradictory opinions when it comes to wearing basic face mask.
First group claim that basic, cheap surgical mask are unable to protect against viruses. Claims that are based on fact that viruses are so small in nano scale range and this masks are usually used for blocking large-particle respiratory droplet (diameter greater than 5 μm), splashes, sprays, or splatter keeping it from reaching the wearer's mouth and nose.
Second group claims that wearing a face mask though not perfect solution against spread of viruses, can be very useful and can have drastic impact on spreading some of the viruses, especially corona virus. This claims are based on facts that SARS COV-2 virus who is responsible for worldwide COVID-19 outbreak is with dimensions between 70-90 nm (similar to other flu viruses) and according to all off old and new studies his transmission is mostly trough respiratory droplets.
Latest research, published few days ago by Henan University of Chinese Medicine share a case when face masks have been used to prevent the transmission of COVID-19 infection.
They report a typical case of cluster outbreak caused by public transportation exposure, during the outbreak of COVID-19 epidemic in China.
One male patient unaware of the fact that he might have been infected with COVID-19 and in a hurry, didn't manage to get a face mask before he took the coach bus from the city back to his county. Many passengers didn't wear face masks on the same coach bus. The duration of this bus was 2 hours and 10 minutes,there were 39 other passengers on the same coach bus. According to epidemiological survey, 5 other passengers on the same bus were infected.
Upon arrival in the county, this male patient bought a face mask and took a minibus to his final destination and now he is wearing the mask. The duration of minibus trip was 50 minutes and there were 14 other passengers on the same minibus.
All 14 passengers from the minibus were screened and treated as suspected cases. A 14-day medical observation period was conducted and after this period test shows that all 14 passengers from the minibus are healthy and not infected by COVID-19.
This is maybe the first real case result for benefits from wearing face masks, especially when the person who wear the mask is infected with COVID-19 and the conclusion of researchers are :
Wearing face masks protects yourself and others. Use of face masks are therefore likely to play a vital role in mitigating disease spread,
When taking long-distance public transportation, one should first evaluate his/her own health conditions,
Avoid the trip if any symptoms like fever or coughing are present and go to fever clinics as soon as possible, wearing a face mask
Wear a face mask during the entire trip
It is advised that you bring 1-2 extra face masks and wear a new face mask immediately if the old one is deformed or contaminated
There is lack of research on face masks and further research should focus on assessing the efficacy of face masks against COVID-19, investigating reuse of face masks and assessing compliance
+ Please Share and Save Life +